Welcome back to the Lee baby boom!
Household status:
Jason (daddy)
Krysten (mommy)
Benji (boy #2)
Barty (boy #3)
Beau (boy #4)
Luna (pet kitty)
Barty invites Bim over so we can see her as an adult.
Ugh I love her.
Barty: "Me too."
Now Barty can fulfill his woohoo want.
Thank you, very fancy lady of high culture.
Beau learned lifelong happiness because he had a want for it.
Oh yeah, a day hasn't passed since the last chapter so Bonnie is still over. Her and Benji decided to hang out in their parents room while they were both taking a nap, because they're creeps I guess. Or maybe this was the only room where they couldn't hear the noises of Barty and Bim.
The reason Jason just got up is not to yell at his kids for waking him but because he's going into labor!
Bonnie: "Holy FUCK why I am I here for this again?!"
This is a little girl, Bellini. Her personality is 9/5/4/7/6. So she's extremely neat, not outgoing or shy, a little lazy, playful, and nice.
It's not over.
Bellini's twin is a little boy named Benneli. He's named after a doodle that looks a lot like this: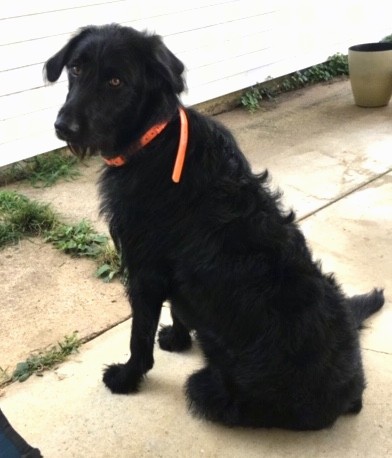 His personality is 7/4/5/7/4. So he's neat, a little shy, not active or lazy, playful, and a little grouchy.
I am REALLY glad I gave you that long hair right now. Love the matching purple though.
Bim wants to see what all this commotion is about.
Bonnie: "It's a miracle."
Benji: "Now let's go bleach our eyes."
Barty fell asleep after woohoo so he missed the whole thing. Typical guy.
In the morning, Barty maxes the body skill.
With that, it's time to say goodbye to Benji and Barty. I debated on whether to keep them around until Benji topped his career so I could get a completed LTW out of one of the kids, but in the end I just wanted to keep the challenge moving along. He was at level 6 of law enforcement though. 😭
Their taxi arrives at the same time as the school bus.
They each left with one maxed skill. As you can see, Benji was on his way to another promotion. 😭
They move into 244 Hillside Pass Road.
Bim and Gwen are immediately invited over and asked to move in, which they both accept.
Benji AND Gwen can't keep their eyes off of Bim.
Bim's lewk.
Gwen's lewk.
This household is becoming very interesting. I've already gotten vibes from Bim that she's attracted to Benji, and now seeing the looks from Benji and Gwen… Things probably wouldn't end well for Barty. Fortunately for him we're returning to the main household.
Back at the house, I spruced up the front porch.
And finished the dining room.
Jason invited miss Good Witch over (I don't know her real name anymore).
Jason: "…"
Good Witch: "Greetings."
Jason: "Yes."
Beau's first day at school wasn't great. It'll get better, Beau-Beau.
I BET she does.
Krysten had a great day at work.
After making friends with Good Witch, Jason asked to be taught the ways of the light.
Jason: "Hit me!"
It's working…
OoooOOOOooohhhh
The game is about to explode! 😭
And then it doesn't.
Jason: "Hell yeah, I'm magical as fuck."